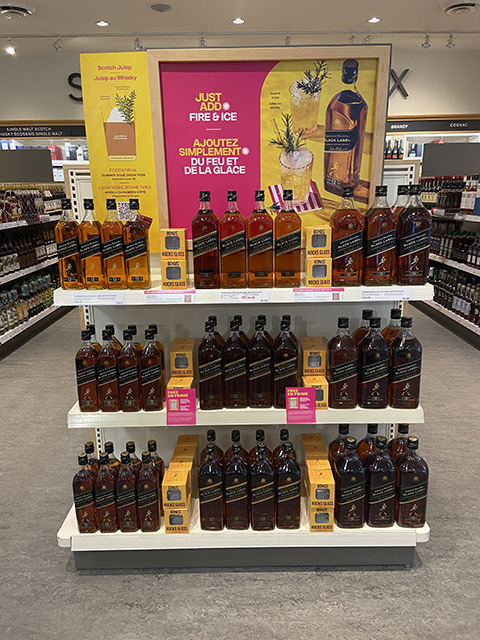 End Aisles are evergreen displays that showcase high-volume sales drivers that are CUSTOMER FAVOURITES that over index within their product category and for the season they are featured.

End Aisle 2-9 will live for 8 weeks as much as possible, and have the opportunity to be flighted with Standard and Premium product. End Aisle stories for 11-20 execute in 8-week turns (product may rotate). Assortment Requirement: 2-6 SKUs per End Aisle.

NOTE: Other solution-oriented and education-based partnerships will be considered, however the focus will be on New products and Value-Add partnerships (click here for Value-Add Merchandiser Guidelines). In periods where they ere are overarching Aeroplan promotions, priority will be given to products applying with Bonus Aeroplan point offers.
End Aisles are MPTS Applied Promotional Programs, however applications for Ends Aisles 2 to 4 MUST be submitted in advance through the Excel Applied Promotional Program form in advance of the deadline.

Refer to the Seasonal Overview section for Product Allocations by Period.

Refer to Participating Store Lists linked below for information on how to find the number of stores participating in each End Aisle display each period.


Digital Advertising Component:
• Products approved for End Aisles 2-9, and 11-20 will be included in LCBO's Meta/Digital Value Flyer Campaigns (click here for more details).
• NOTE: Where displays feature multiple products from a single brand (or multiple brands), the LCBO will select, at their discretion, at least one product from each brand to be featured in the Meta Flyer.
Regular End Aisles, inclusive of all opportunities and nonnegotiable, are available at the following rates:
Vintages End Aisles, inclusive of all opportunities and non-negotiable, are available at the following rates:
*Pricing has been updated for FY25