Quality Assurance (QA)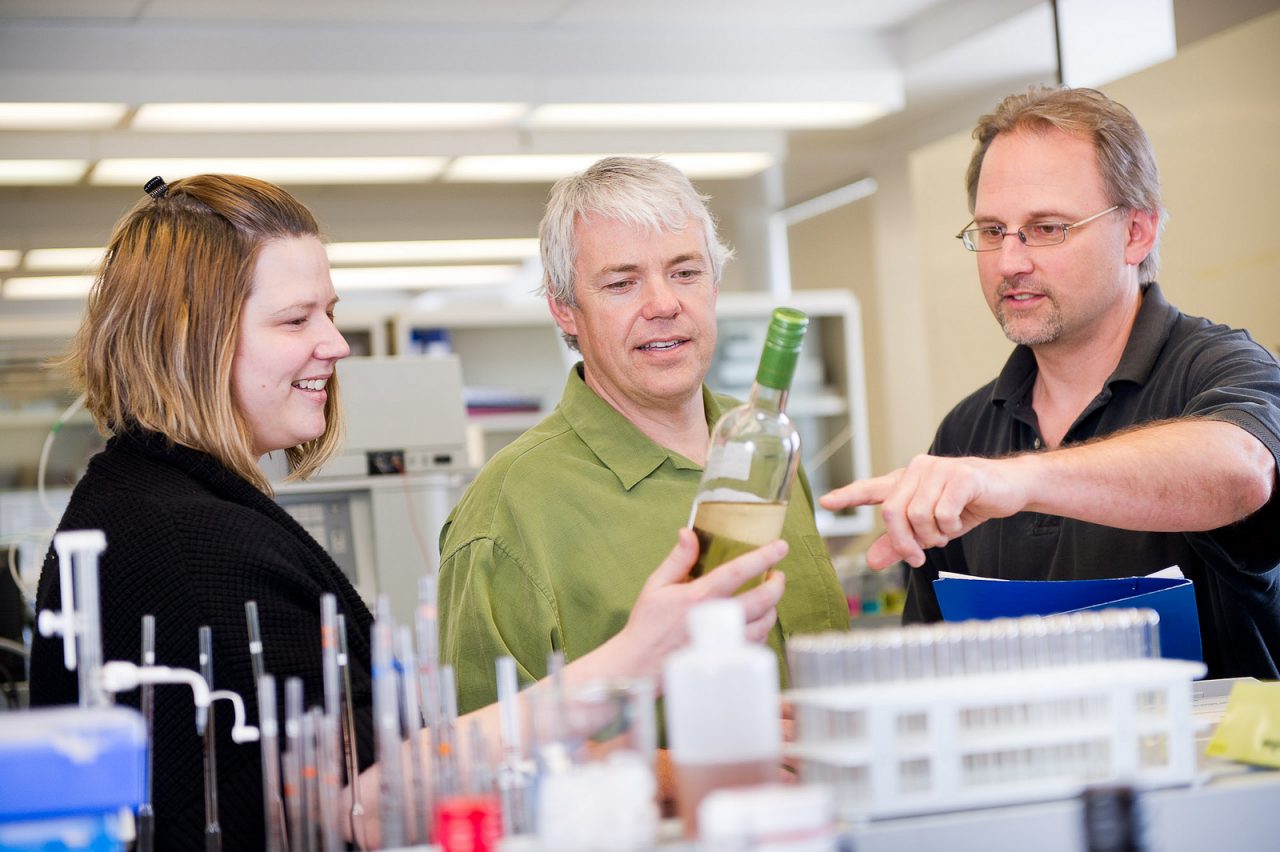 Through its programs and services, LCBO's Quality Assurance department supports the organization's mission of ensuring Ontarians have access to safe, authentic, quality products, that are in compliance with all regulations.
To fulfill this mandate, Quality Assurance monitors LCBO products' compliance and acceptability for sale, addresses product quality and non-compliance issues, manages the LCBO food safety programs, supports an effective supply chain, and provides expertise on regulatory issues related to product quality.
With a focus on product quality and safety, the Quality Assurance department performs chemical analysis, sensory evaluation, labelling and packaging compliance reviews, to ensure the products offered for sale by the LCBO are safe to consume, in compliance with federal and provincial regulations, and meet the LCBO's requirements for composition, packaging and labelling. In 2019-2020 alone, the Quality Assurance laboratory tested over 30,000 products performing over 700,000 tests.
Quality Assurance programs also directly support Spirit of Sustainability (SoS), the LCBO's enterprise-wide social impact platform . By ensuring product safety, empowering customers to make informed product choices, contributing to the evolution of the LCBO Lightweight Glass Policy, and making our testing services and technical expertise available to our producers, the Quality Assurance department plays a critical role advancing Good People, Good Planet and Good Partnership commitments.
For more information about the LCBO Quality Assurance programs, contact us at AskQA
Testing Services
Quality Assurance provides laboratory and sensory testing services to external parties, such as manufacturers, suppliers and agents. Testing services available from the LCBO Quality Assurance Laboratory are widely used by wineries, brewers, distillers, regulatory agencies throughout Ontario and clients out of province. Suppliers interested in exporting their beverage alcohol products may also reach out to our laboratory services.
Learn more about our testing services at our Analytical Testing Services page or send us your questions at AskQA.
Quality Management
The LCBO's Quality Assurance department has earned an international reputation for reliability.
Quality Assurance is committed to supporting the needs of our clients and those of our customers. To embody this commitment, the quality management system of Quality Assurance is registered under ISO 9001 standard – an international standard that speaks to an organization's ability to meet customer, regulatory and organization's own requirements.
The LCBO Laboratory  was the first beverage alcohol testing laboratory in North America to achieve dual ISO accreditation under ISO/IEC 17025 and ISO 9001, ensuring that QA Certificates of Analysis are accepted worldwide. Most accreditation bodies around the world use the ISO 17025 standard as the basis for assessing the competence of testing and calibration laboratories. With an ongoing commitment to quality, our laboratory participates in proficiency testing programs with BIPEA in France, FAPAS in UK, Schema in Greece, Collaborative Testing Service in US, and the Australian Inter-winery Analysis Group – a worldwide group of wineries and labs dedicated to advancing the field of wine analysis through research and global cooperation.
For further information, contact us at AskQA.