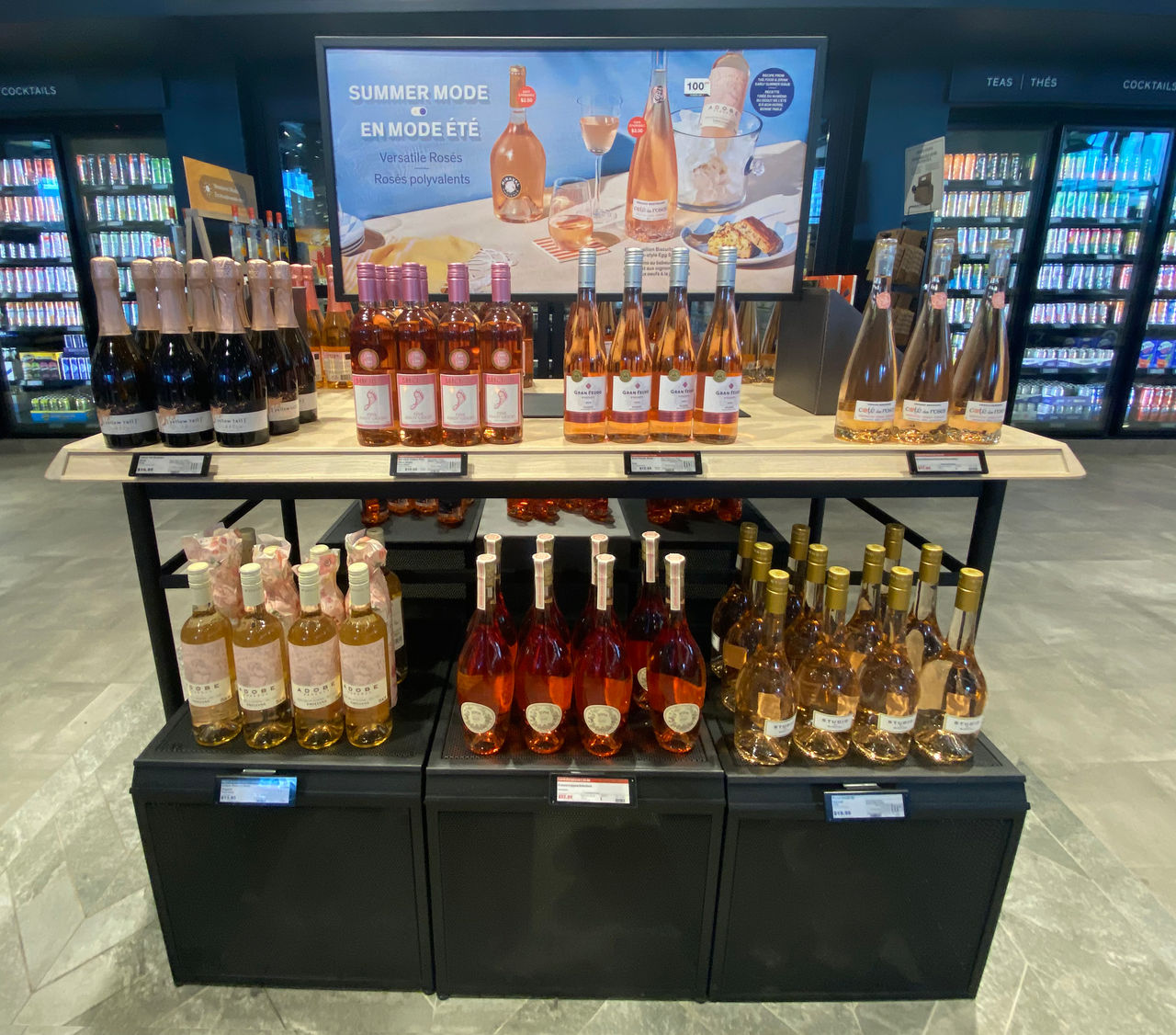 This display is a large rectangular table with two small adjacent square tables (or baskets in place of side tables), typically located towards the middle of the Power Aisle. It will be a tiered cake-style display in a handful of stores.

This display is meant to showcase a seasonal or regional WINES story (with the exception to P8). When Food & Drink releases are currently scheduled, this display will also feature the Food & Drink magazine and the product will be featured within a Food & Drink advertorial. This table may also be flighted between premium and standard stores. If table is flighted during a F&D launch, Premium flight receives F&D Advertorial.
This is an Excel Applied Promotional Program. Please apply by completing the Excel Application Form before the deadline.

Engagement:
• 143 stores total
• Refer to the Participating Store Lists linked below for stores and flighting information.

Assortment Requirement:
• 12 SKUs (including Value-Adds, if applicable).

LCBO.com Feature Page:
• Click here for Feature Page details. 
• Note in all instances of flighting and multiple participating brands, the Feature Page will be assigned to a flight at LCBO Merchandising's discretion.
This Package, inclusive of all opportunities and non-negotiable, is available at the following rate:
Refer to the Seasonal Overview section for Product Allocations by Period.

*Note that publication dates are subject to change