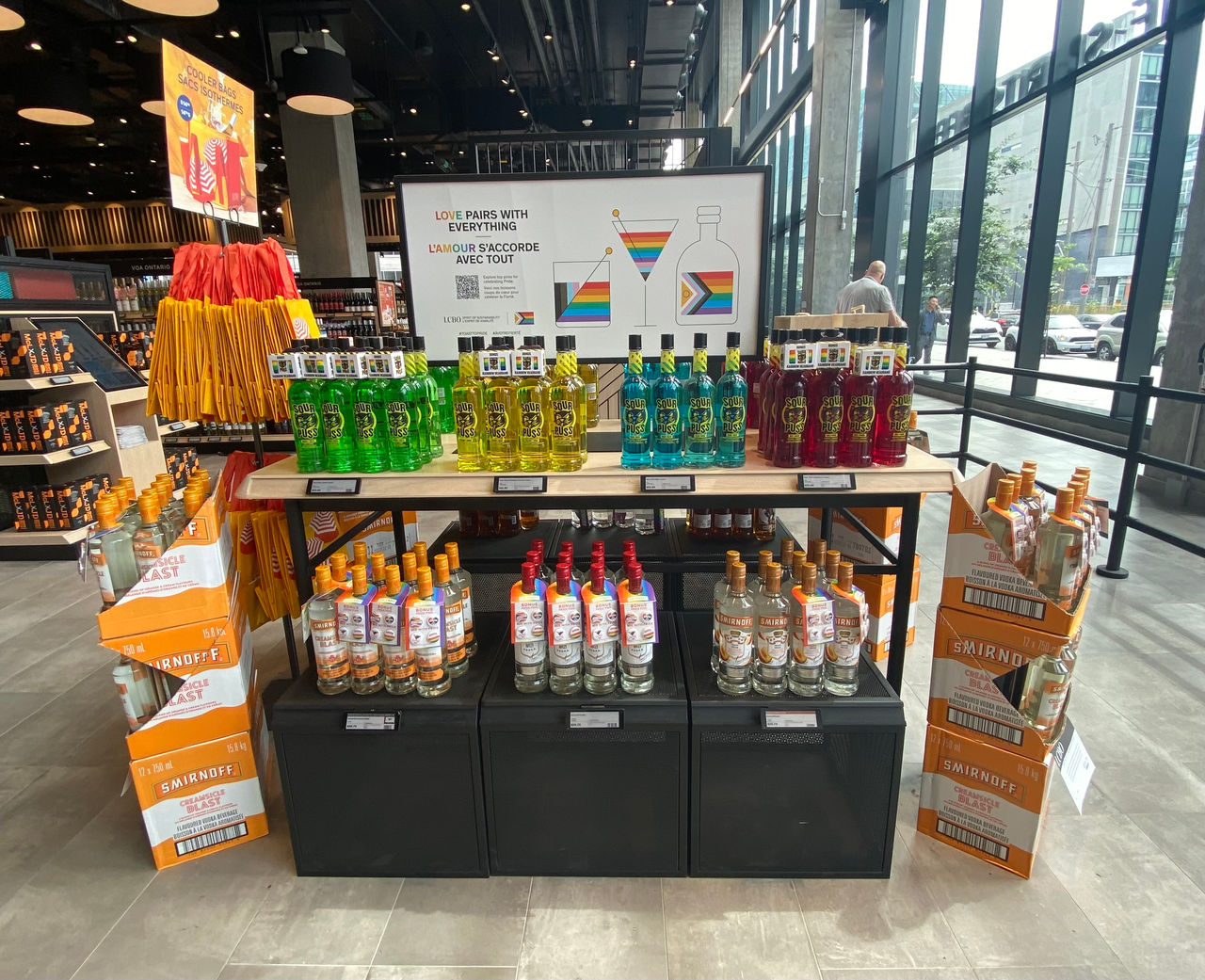 This display is a large rectangular table with two small adjacent tables. It is typically located in the front of the engagement aisle.

The Front Nesting Table is one of the first displays our customers interact with in the in-store customer journey and is pivotal in bringing the overarching promotional story to life.

This table will showcase a strong brand story or a strong multi-product seasonal story with high-volume products.

As much as possible, this display will hold for 2 periods (the season). This display may also be flighted in premium and standard stores.
This is an Excel Applied Promotional Program. Please apply by completing the Excel Application Form before the deadline.

Engagement:
• 124 stores total
•  Refer to the Participating Store Lists linked below for stores and flighting information

Assortment Requirement:
• 8-12 SKUs (including Value-Adds, if applicable)

Employee-Led Tastings:
• 60 employee-led tastings at 20 store locations
• 12K Engagements+
• 36-48 units per tasting

LCBO.com Feature Page:
• Click here for Feature Page details
• Note in all instances of flighting and multiple participating brands, the Feature Page will be assigned to a flight at LCBO Merchandising's discretion.
 
This Package, inclusive of all opportunities and non-negotiable, is available at the following rate: