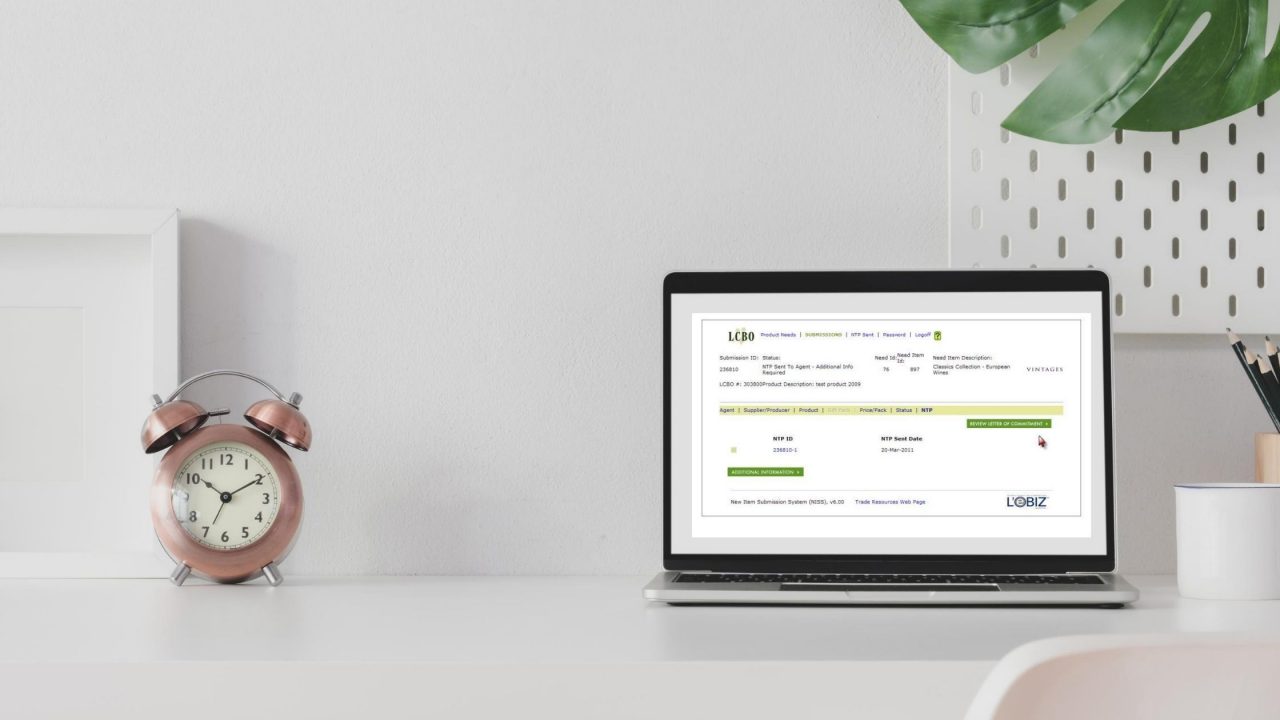 If you already have access
The New Item Submission System (NISS) is an easy-to-use, web-based tool that allows agents and suppliers to:
Submit products for review
View LCBO Product Needs letters online
Track your product submission online
Provide additional information and upload various required documents
View the "Notice to Purchase" (NTP)
 
We have replaced the "Letter of Commitment" (LOC), with a notification document called "Notice To Purchase" (NTP). This change has the following benefits:
Unlike the LOC, the Notice to Purchase (NTP) does not require the suppliers' action.
The Notice to Purchase to agent and supplier
The Notice to Purchase (NTP) sent right to your inbox! No need to log into NiSS
Quick submission of additional forms (e.g., Organic Certificate) or complete some forms (e.g., Label Examination form).
Easy online submissions and reduced paper waste!
Already have NISS access? You can quickly check NTPs that are created for your submission.
LCBO teams will use NISS to log, track and approve or decline submissions.
Quick, easy and smooth processing is our committment to you!
To request access to NISS, please click here.
Agents: Please note if you already have access to NISS, you need not reapply. If you do not have access to NISS, please ensure you include your Agent number when completing the online form. If you do not know your Agent number, contact the appropriate LCBO Business Unit (Wines, Spirits, BRTD or VINTAGES).I
f you are a new agent who is not currently doing business with the LCBO, please leave the company number blank on the form.
GETTING STARTED
The NTP User Guide above tells you how to use the NTP module of NISS. In order to save and print NISS submission information, you will need Adobe Reader.